My name is Hubert Miles, and I would like to say "Thank You" for visiting Pest Control Insider
I've worked in the home inspection industry since 2002 and founded my home inspection company Patriot Home Inspections, in 2008. Since 2008, I've inspected more than 8000 homes. I've earned numerous industry designations, including Certified Master Inspector in 2018.
I founded Pest Control Insider in 2020 as a resource to help homeowners with questions about invasive insects, rodents, reptiles, and other mammals.
As a home inspector, I see the signs of pests and the damage they can cause. Termites and other insects can damage wood structures. Rodents and other mammals damage wiring, insulation, and other areas of your home. They truly live up to the name pests.
Click the logos below to verify my credentials: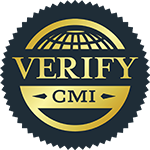 Some of my additional certifications